Stuff
Humanity's Epic Journey from Naked Ape to Nonstop Shopper
The fascinating tale of humankind's journey from owning nothing to being owned—by our stuff. Why, when and how did our needs become world-destroying addictions?
November 2023
9781805260493
304 pp, 60 b&w illus
EU Customers
Description
Over 3 million years ago, our ancestors realised they could break apart rocks for sharp edges to cut meat. That discovery changed the fate of our species and our planet.
This lively, learned book charts three great leaps in humans' relationship with objects and belongings, from the discovery of tools to the production of endless commodities. How did we go from primates who needed nothing to people who need everything? With colourful characters, astonishing archaeological discoveries, and reflections on philosophy and culture, Chip Colwell's quest for answers takes readers to places both spectacular and strange: the Italian cave housing the world's first painted art; a Hong Kong skyscraper where a priestess channels the gods; a trash mountain whose height rivals Big Ben or the Statue of Liberty.
Humans make stuff, but our stuff makes us human—and this love affair may be our downfall. With landfills and oceans drowning in plastic, it's time for a fourth and final leap for humanity: to reevaluate our relationship with the things that make, and could break, our world.
Reviews
'Compelling… and alarming.' — The New Yorker
'A marvellously fascinating journey through our overstuffed world. Entertaining, inspiring and alarming in equal measure, I found myself learning new things from nearly every page.' — Ed Conway, Sky News, author of Material World
'Incredibly fresh, engaging and urgent. Chip Colwell will profoundly shift how you see your world and the mountains of stuff in it.' — Farrah Jarral, writer, broadcaster and author of Anima
'A fascinating, beautifully written, provocative history of how humans acquire stuff. This is a notable, at times humorous, reflection on the excesses of consumerism since prehistoric times, of relevance to all of us, rich or poor.' — Brian Fagan, author of A Little History of Archaeology
'Humans have too much stuff, and it is breaking the planet. Colwell brilliantly relates how and why we got here. His engaging, fun narrative through deep history and across societies describes our intense relations to the stuff we make, dream about and accumulate. Most importantly, he offers us a path to more just, equitable and sustainable lives.' — Agustín Fuentes, author of Why We Believe: Evolution and the Human Way of Being 
'This eminently readable book reveals the very stuff that makes us human around the world, from stone tools to fast fashion. Stuff asks how we became so attached to so many things, and whether we'll ever be able to survive without them.' — Lynn Meskell, author of A Future in Ruins: UNESCO, World Heritage, and the Dream of Peace 
Author(s)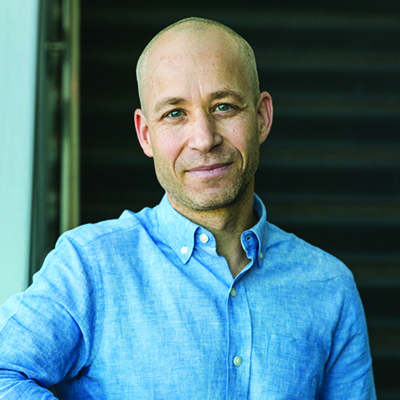 Chip Colwell is an archaeologist, a former museum curator and Editor- in-Chief of SAPIENS, a digital magazine about anthropological thinking and discoveries. He is the author and editor of twelve books, including Plundered Skulls and Stolen Spirits: Inside the Fight to Reclaim Native America's Culture, which received six book awards.
Request an academic inspection copy
Request a press review copy