Stuff
Humanity's Epic Journey from Naked Ape to Nonstop Shopper
The fascinating tale of humankind's journey from owning nothing to being owned—by our stuff. Why, when and how did our needs become world-destroying addictions?
Description
Over 3 million years ago, our ancestors realised they could break apart rocks for sharp edges to cut meat. That discovery changed the fate of our species and our planet.
This lively, learned book charts three great leaps in humans' relationship with objects and belongings, from the discovery of tools to the production of endless commodities. How did we go from primates who needed nothing to people who need everything? With colourful characters, astonishing archaeological discoveries, and reflections on philosophy and culture, Chip Colwell's quest for answers takes readers to places both spectacular and strange: the Italian cave housing the world's first painted art; a Hong Kong skyscraper where a priestess channels the gods; a trash mountain whose height rivals Big Ben or the Statue of Liberty.
Humans make stuff, but our stuff makes us human—and this love affair may be our downfall. With landfills and oceans drowning in plastic, it's time for a fourth and final leap for humanity: to reevaluate our relationship with the things that make, and could break, our world.
Author(s)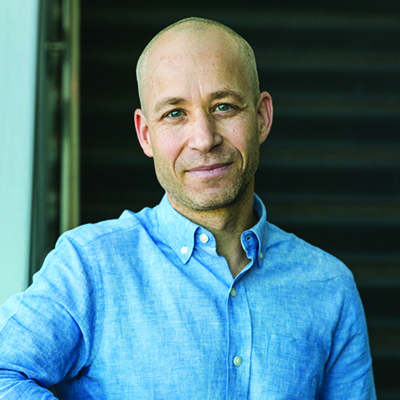 Chip Colwell is an archaeologist, a former museum curator and Editor- in-Chief of SAPIENS, a digital magazine about anthropological thinking and discoveries. He is the author and editor of twelve books, including Plundered Skulls and Stolen Spirits: Inside the Fight to Reclaim Native America's Culture, which received six book awards.
Request an academic inspection copy
Request a press review copy