Girly Drinks author talk w/ Mallory O'Meara
27 Jul 2022 – 18:30 - 19:45 BST
Waterstones Gower St
Waterstones
82 Gower Street
London
WC1E 6EQ

Join us at Waterstones Gower St for a very special author talk with Mallory O'Meara, historian and author of Girly Drinks: A World History of Women and Alcohol and co-host of the literary podcast Reading Glasses.
About the book
Winner of the 2022 James Beard Book Award
Nominated for the 2022 Spirited Awards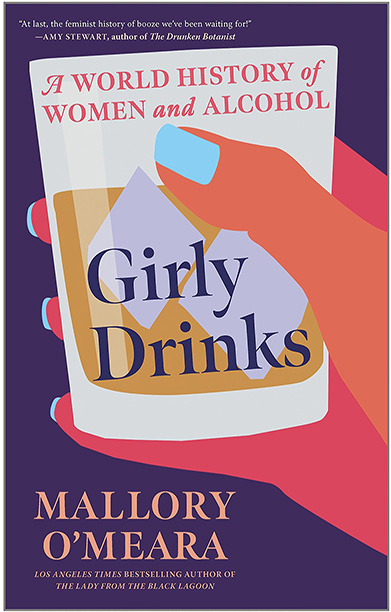 This is the forgotten history of women making, serving and drinking alcohol. Drink has always been at the centre of social rituals and cultures worldwide—and women have been at the heart of its production and consumption. So when did drinking become gendered? How have patriarchies tried to erase and exclude women from industries they've always led, and how have women fought back? And why are things from bars to whiskey considered 'masculine', when, without women, they might not exist?
With whip-smart insight and boundless curiosity, Girly Drinks unveils distillers, brewers, drinkers and bartenders with a vital role in the creation and consumption of alcohol, from Cleopatra, Catherine the Great and the real Veuve Clicquot to Chinese poets, medieval nuns and Prohibition bootleggers.
Mallory O'Meara's fun and fascinating history dismantles the long-standing myth that drink is a male tradition. Now, readers everywhere can discover each woman celebrated in this book—and proudly have what she's having.
About the author
Mallory O'Meara is a bestselling historian, co-host of the literary podcast Reading Glasses, and author of The Lady from the Black Lagoon, an award-winning cultural history of Hollywood monsters and the forgotten woman who designed them. Mallory lives in the mountains near Los Angeles. Bourbon is her drink of choice.
RSVP