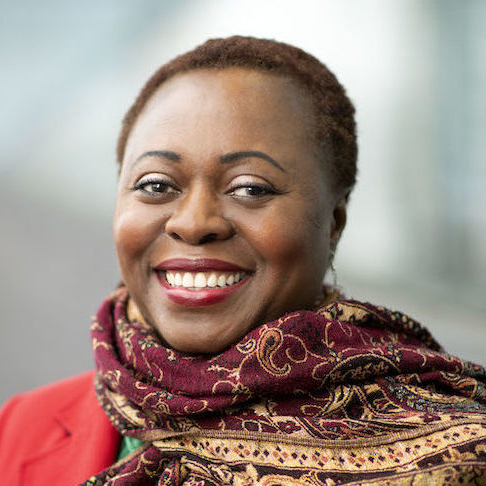 New Ways of Writing History w/ Olivette Otele and Patrick Boucheron
20 Sep 2022 – 18:30 - 20:00 BST
Institut Français
La Médiathèque
17 Queensberry Pl
South Kensington
London
SW7 2DT
History is not a factual report but a discourse, often written by those who benefit the most from it. However, in a globalised era of ever-growing communications, new voices have begun to arise, putting the dominant historical discourse into perspective. In a conversation chaired by Prof. Filippo de Vivo, historians Olivette Otele (African Europeans) and Patrick Boucheron will discuss the new ways in which history can be written, going beyond the bias of national histories in order to put forward a more complete – yet complex – picture of our past.
About the speakers
Olivette Otele is a Professor of History of Slavery and Memory of enslavement at the University of Bristol and a Fellow and a Vice President of the Royal Historical Society. Her research focuses on colonial and postcolonial history as well as the histories of the people of African descent, and she regularly discusses those topics on major television channels and in press publications such as the BBC, the Guardian, and the New Yorker. She is the author of the award-winning book African Europeans: An Untold History which was translated into French in 2022. She uncovers the long-forgotten past of African European people, an overlooked yet crucial element of European history.
Patrick Boucheron is a French historian who specialises in the Middle Ages and the Italian Renaissance. After teaching at the Ecole Normale Supérieure and the Sorbonne, he is now a Lecturer at the prestigious Collège de France, where he teaches European history. He regularly appears on publications such as Le Monde and L'Histoire, and he is also a correspondent for France Culture. He is the co-editor of the critically-acclaimed work France in the World, originally published in French in 2017, in which he examines major French historical events in relation to the rest of the world, opening new perspectives on the canonical discourse of French history.
As early as the third century, St Maurice—an Egyptian—became leader of the legendary Roman Theban Legion. Ever since, there have been richly varied encounters between those defined as 'Africans' and those called 'Europeans'. Yet Africans and African Europeans are still widely believed to be only a recent presence in Europe.
Olivette Otele traces a long African European heritage through the lives of individuals both ordinary and extraordinary. She uncovers a forgotten past, from Emperor Septimius Severus, to enslaved Africans living in Europe during the Renaissance, and all the way to present-day migrants moving to Europe's cities. By exploring a history that has been long overlooked, she sheds light on questions very much alive today—on racism, identity, citizenship, power and resilience.
African Europeans is a landmark account of a crucial thread in Europe's complex history.
RSVP