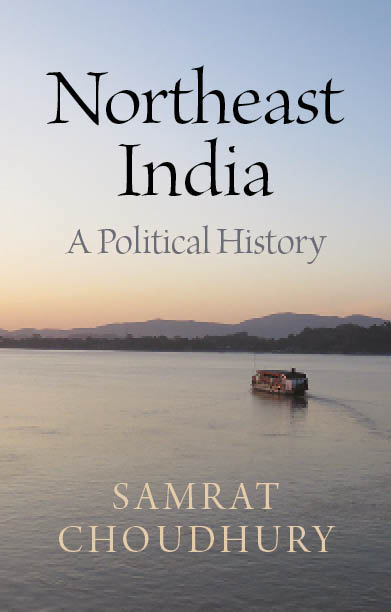 Northeast India
A Political History
A journalist's history of the short yet troubled life of this 'new' region bordering China and Southeast Asia, exploring its significance for the idea of India.
Description
As India and the world are roiled by questions of nationalism and identity, this book journeys into the history of one of the world's newest and most fascinating regions: Northeast India. Having appeared with the stroke of a pen in 1947, as the British Raj was torn asunder and partitioned into India and Pakistan, this is a region of hills inhabited by myriad tribes. Until colonial rule, they had lived in their ancient ways largely unmolested by their neighbours, who were rather keen to avoid their traditions of head-hunting.
Samrat Choudhury chronicles the processes by which these remote hill-tribes, and the diverse other peoples inhabiting the valley of the vast Brahmaputra River below, became parts of the 'imagined nation' that is India. Through the invention of the Northeast, he explores two other ideas of India that remain in daily competition: Bharat, the Hindu nationalist conception of the country, and Hindustan, the Persian-origin name by which India is still known as far west as Turkey. Taking a long view, this absorbing political history chronicles the separate pathways by which imperialism, Christianity and the British love of tea brought each of the contemporary region's constituent states, kicking and screaming, into modern India.
Reviews
'A well-written, detailed yet engaging history of northeast India.' — Asian Review of Books
'A persuasive, fascinating and unputdownable work of history. I have not come across any other book on Northeast India which reads like fiction, yet leaves untouched almost no aspect of the region, its areas and its people.' — Sajal Nag, Professor of History, Assam University, and author of Contesting Marginality: Ethnicity, Insurgency and Subnationalism in North-East India
'This book brings great clarity and insight to the history of India's Northeast—a region of mind-boggling diversity, where competing powers have struggled to impose their authority and to delineate boundaries that remain disputed even today. Essential reading, warmly welcomed.' — James Manor, Professor Emeritus, School of Advanced Study, University of London, and author of Politics and State–Society Relations in India
'Samrat Choudhury's sweeping political history captures, in one book, India's diverse Northeast, famous for its hundreds of languages and many ethnic groups. His accessible and authoritative history is an excellent primer for anyone trying to understand the region. A monumental achievement.' — Manoj Joshi, journalist and author of Understanding the India–China Border
'Woven around the history of Northeast India's seven states, this book offers an interesting perspective on the subcontinent's extremely complex regional cultures and social formations. A highly valuable addition to the contemporary history of India.' — Surinder S. Jodhka, Professor of Sociology, Jawaharlal Nehru University, and editor of Interrogating India's Modernity
Author(s)
Samrat Choudhury is a journalist and former newspaper editor who has written for major papers and magazines in Britain, the US, Asia and Europe. He has edited anthologies, contributed to academic publications, and authored books including novel The Urban Jungle and travelogue The Braided River: A Journey Along the Brahmaputra.
Request an academic inspection copy
Request a press review copy