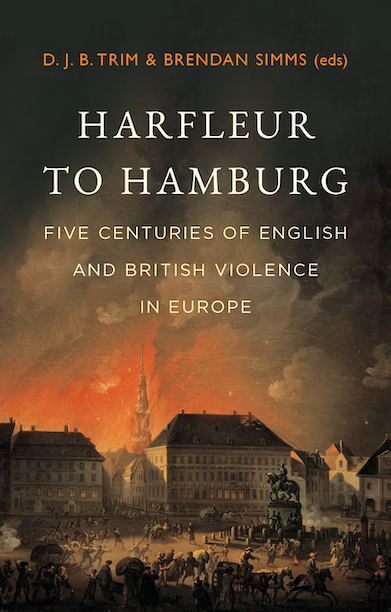 Harfleur to Hamburg
Five Centuries of English and British Violence in Europe
From the Hundred Years War to the Second World War, a definitive volume exploring military violence waged across the British Isles and the European continent.
Description
Britain has historically been seen as an upholder of international norms, at least in its relations with western powers. This has often been contrasted with the violence perpetrated in colonial contexts on other continents. What is often missed, however, is the extent to which the state with its capital in London—first England, then Great Britain—inflicted extreme violence on its European neighbours, even when still using the rhetoric of neighbourliness and friendship.
This book comprises eleven case-studies of Anglo-British strategic violence, from the siege of Harfleur in 1415 to the fire-bombing of Hamburg in 1943. Chapters examine actions that were top-down and directed, and perpetrated for specific geopolitical reasons—many of them at, or well beyond, the bounds of what was sanctioned by prevailing international norms at the time. The contributors look at how these actions were conceived, executed and perceived by the English/British public, by the international legal community of the time, and by the victims.
This history of English violence in Europe complicates not only easy notions of England/Britain as a champion of the 'standards of civilisation' or of the 'liberal international order', but also of the supposed distinction between 'European' and 'extra-European' warfare.
Editor(s)
D. J. B. Trim is Professor of Church History at Andrews University in Michigan. His books include European Warfare, 1350–1750.
Brendan Simms is Professor in the History of International Relations, University of Cambridge and author, inter alia, of Europe: The Struggle for Supremacy, 1453 to the Present.
Request an academic inspection copy
Request a press review copy