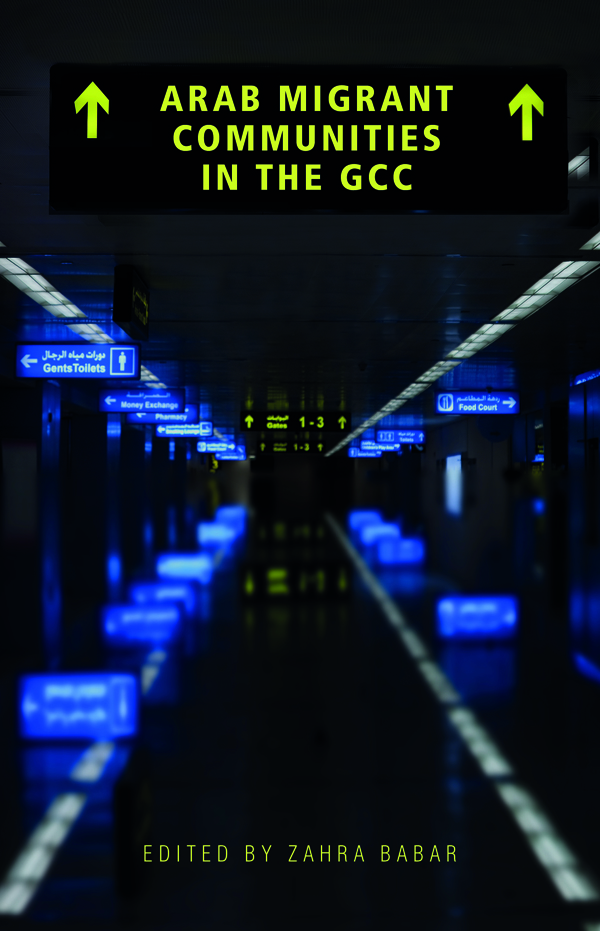 Description
Long a recipient of migrants from its surrounding areas, the Arabian Peninsula today comprises a mosaic of communities of diverse ethnic, cultural, linguistic and religious origins. For decades, while the Gulf Cooperation Council (GCC) states have housed and employed groups of migrants coming and going from Asia, Africa and the West, they have also served as home to the older, more settled communities that have come from neighbouring Arab states.
Arab Migrant Communities in the GCC is a unique, original work of scholarship based on in-depth fieldwork shedding light on a topic both highly relevant and woefully understudied. It focuses on the earlier community of Arab immigrants within the GCC, who are among the politically most significant and sensitive of migrant groups in the region. Through its multi-disciplinary lenses of social history, cultural studies, economics, and political science, the book presents original data and provides analyses of the settlement and continued evolution of migrant Arab communities across the GCC, their work in and assimilation within host societies and labour markets, and their political, economic, social and cultural significance both to the GCC region and to their countries of origin.
Author
Zahra Babar is Associate Director for Research at the Center for International and Regional Studies at Georgetown University's School of Foreign Service in Qatar. Previously, she served with the International Labor Organization and the United Nations Development Program. Her current research interests include rural development, migration and labor policies, and citizenship in the Persian Gulf states. Babar's recent publications include 'The Enemy Within: Citizenship Stripping in the Post Arab Spring GCC' (Middle East Journal, 2017), as well as Arab Migrant Communities in the GCC, Food Security in the Middle East (co-edited with Suzi Mirgani), and Migrant Labor in the Persian Gulf (co-edited with Mehran Kamrava).
Table of Contents
Working for the Neighbors: Arab Migrants in Qatar — Zahra Babar
Arab Migrant Teachers in the United Arab Emirates and Qatar: Challenges and Opportunities — Natasha Ridge, Soha Shami, Susan Kippels
The Model Immigrant: Second Generation Hadramis in Kuwait and the Legacy of 'Good Reputation' — Abdullah Alajmi
'The Egyptian Invasion of Kuwait': Navigating Possibilities among the Impossible — Abbie Taylor, Nada Soudy and Susan Martin
The 'Other Arab' & Gulf Citizens: Mutual Accommodation of Palestinians in the UAE in Historical Context — Manal A. Jamal
Returning Yemeni Migrants from KSA: Analysis of the Character of Yemeni Irregular Migrants in KSA and Potential Impacts / Implications of Large Scale Return — Harry Cook and Michael Newson
An Emerging Trend in Arab Migration: Arab Highly-Skilled Females in the GCC Countries — Françoise De Bel-Air
High-Skilled Lebanese Transnational Migrants: A Kuwait Perspective — Garret Maher
Sport Labor Migrant Communities from the Maghreb in the GCC — Mahfoud Amara
Attitudes of Students in the GCC Towards the Arab Spring: A Case Study of Students in the UAE — George Naufal, Ismail Genc, Carlos Vargas-Silva
Reviews
'This book is a reminder that Arab labour movements were at the origin of migration to the Gulf. It brings out their current specific characteristics, placing them in the broader contexts of foreign labour in the GCC and of international labour migration more generally. This book was long overdue. It will be a necessary reference for all researchers, instructors and students of international migration.' — Ibrahim Awad, Professor, Director of the Center of Migration and Refugee Studies (CMRS), The American University in Cairo (AUC)
'This is a fascinating and overdue book. It offers compelling arguments for expanding the research agenda to include the dynamics and ramifications of inter-regional migration.  Zahra Babar has successfully brought together leading contributors whose extensive research and meticulous exposition highlight the continuing role of Arab migrant communities in shaping the Gulf's socio-economic and political developments.' — Abdulhadi Khalaf, Professor Emeritus, Lund University, and co-editor of Transit States: Labour, Migration and Citizenship in the Gulf
'In the expanding field of labor migration studies in the Gulf states, Arab migrants are a little-known population. Relying on figures as well as on ethnographic data, this book provides a rich and diversified analysis, showing common trends as well as the uniqueness of situations from one country to another. It is a timely and particularly useful addition to existing scholarship, a must-read for anybody interested in Gulf migration issues.' — Laurence Louër, Sciences Po, Center for International Studies (CERI), CNRS, Paris, France
'Arab Migrant Communities in the GCC is an excellent and ethnographically rich exploration of the dynamics that shape the migration of "other Arabs" to the oil-rich states of the GCC. Long overdue, this volume draws our attention to the complex sets of socio-political and cultural forces that give shape to migrant choices and fears.' — Jane Bristol-Rhys, Associate Professor of Anthropology at Zayed University Abu Dhabi, and author of Future Perfect / Present Tense: Migrant Workers, Expats, and Sponsors in Abu Dhabi