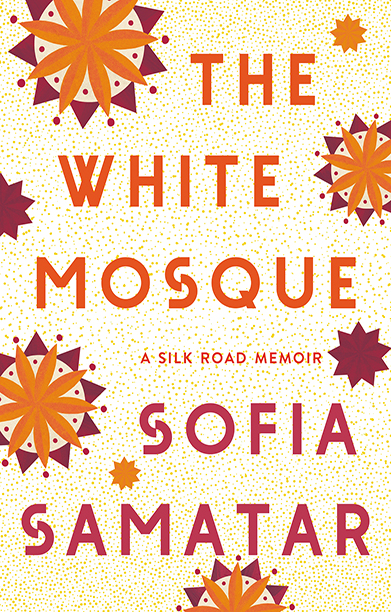 The White Mosque
A Silk Road Memoir
A historical tapestry of border-crossing wanderers, martyrs and invaders; a personal journey through Central Asia; and a tale of identity shaped by strange encounters.
Description
In the late nineteenth century, a group of German-speaking Mennonites travelled from Russia into Central Asia, where their charismatic leader predicted Christ would return.
Over a century later, Sofia Samatar joins a tour following their path, fascinated not by the hardships of their journey, but by its aftermath: the establishment of a small Christian village in the Muslim Khanate of Khiva. Named Ak Metchet, 'The White Mosque', after the Mennonites' whitewashed church, the village lasted for fifty years.
In pursuit of this curious history, Samatar discovers a variety of characters whose lives intersect around the ancient Silk Road, from a fifteenth-century astronomer-king, to an intrepid Swiss woman traveller of the 1930s, to the first Uzbek photographer. She explores Central Asian cinema, Christian martyrs, and her own complex upbringing as the daughter of a Swiss Mennonite and a Somali Muslim, raised as a Mennonite of colour in America.
On Samatar's secular pilgrimage to both a lost village and a near-forgotten history, she traces the porous, ever-expanding borders of identity. How do we enter the stories of others? And how, out of the tissue of life, with its weird incidents, buried archives, and startling connections, does a person construct a self?
Reviews
'Sofia Samatar's encyclopedic imagination, her voracious intensity toward literature, her luminous poetic voice, her attunement to the uncanniness and ghosts of history finds her in company with Olga Tokarczuk, W. G. Sebald, Jorge Luis Borges, and Maria Stepanova. The White Mosque may be her magnum opus: a mosaic that both shatters and illuminates.' — Kate Zambreno, author of Drifts and To Write as If Already Dead
'Follow an award-winning fantasy author on her personal quest as she trails an ethnic heritage tour that maps onto a nineteenth-century apocalyptic trek and the old Silk Road. The work of a true acrobat of thought, this memoir/travelogue/history/treatise on religious and racial difference/romance seeks nothing less than paths to peace on our parched planet. Visionary, expansive, and wise, Samatar's exploration stands unparalleled in Mennonite literature and unique among all the new, fine books about identity. Read it and see why the forgotten details of history matter, and how writing can redeem real lives.' — Julia Spicher Kasdorf, author of Shale Play: Poems and Photographs from the Fracking Fields
'Sofia Samatar is a writer's writer. There is sweetness and color and shade. There is the collision and confrontation with various histories past, moments present. There is the shattering of shimmer and the mosaic of a lived life–lives past and gone that created a way for her breath and becoming. Sofia Samatar in The White Mosque wants to shift the breath of another, wants for words on the page and the sensations they conjure to move something of the inhalation and exhalation of one's breathing in noticeable even if excitable, even if calming, ways. And my breath was shifted. Not looking to simply confront the past, Samatar's memoir and memorial compels readers to think about how we handle the past, what we do with it in our hands and with our eyes, as well as how it works on us, produces an effect on us, changes us and what we know of our capacities, ideas, thoughts, imaginations. All this is sensed in the movement that Mennonites traversed toward the end of their world, movements that produce religious convergences and confluences. Is your life a pilgrimage, a journey, a wandering? Reading The White Mosque sets the stage for this kind of thinking, this line of questioning, urgent and necessary and present to take the breath away.' — Ashon T. Crawley, author of Blackpentecostal Breath: The Aesthetics of Possibility and The Lonely Letters
Author(s)
Sofia Samatar is the author of A Stranger in Olondria and The Winged Histories, winner of the British Fantasy and World Fantasy Awards, and a Hugo and Nebula finalist. She teaches African literature, Arabic literature in translation and speculative fiction at James Madison University. This is her non-fiction debut.
Request an academic inspection copy
Request a press review copy