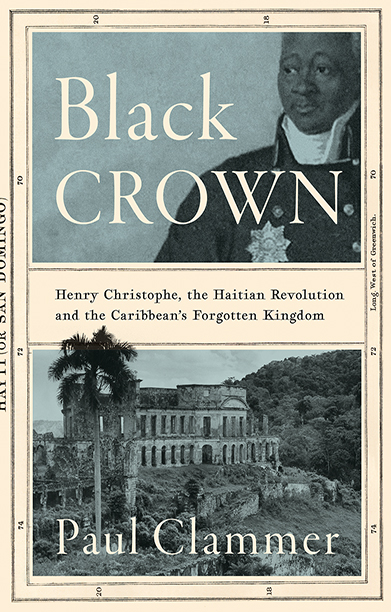 Black Crown
Henry Christophe, the Haitian Revolution and the Caribbean's Forgotten Kingdom
The epic story of a man born into Caribbean slavery, who defeated Napoleon's armies and crowned himself a free black king.
Description
How did a man born enslaved on a plantation triumph over Napoleon's invading troops and become king of the first free black nation in the Americas? This is the forgotten, remarkable story of Henry Christophe.
Christophe fought as a child soldier in the American War of Independence, before serving in the Haitian Revolution as one of Toussaint Louverture's top generals. Following Haitian independence, Christophe crowned himself King Henry I. His attempts to build a modern black state won the support of leading British abolitionists—but his ambition helped to plunge his country into civil war.
Christophe saw himself as an Enlightenment ruler, and his kingdom produced great literary works, epic fortresses and opulent palaces. He was a proud anti-imperialist and fought off French plots against him. Yet the Haitian people chafed under his authoritarian rule. Today, all that remains is Christophe's mountaintop Citadelle, Haiti's sole World Heritage site—a monument to a revolutionary black monarchy, in a world of empire and slavery.
Author(s)
Paul Clammer is a freelance writer and the author of more than forty guidebooks for Lonely Planet, along with Bradt Travel Guides' Haiti, the only English-language guidebook to the country. He has been a regular traveller to Haiti since 2007, including a year living in Port-au-Prince.
Request an academic inspection copy
Request a press review copy