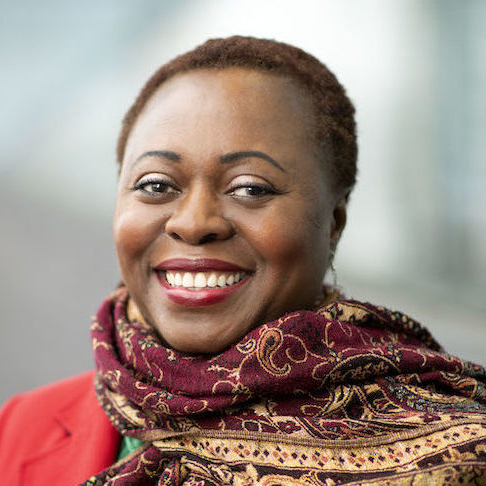 Olivette Otele speaks to Peter Frankopan
25 Sep 2021 – 2.30pm - 3.30pm
Chelsea History Festival (online)
Join leading historian Professor Olivette Otele as she speaks to fellow historian Professor Peter Frankopan about her work in this unique and in-depth conversation.
Description
Professor Olivette Otele is one of the country's leading historians specialising in the history of people of African descent. Her work explores how Britain and France have been addressing questions of citizenship, race and identity through the politics of remembrance, while also considering the meaning of public history and the impact of memory and memorialisation processes in public spaces.
In this unique event developed especially for the Chelsea History Festival, Professor Otele will be speaking about her fascinating work in conversation with eminent historian Professor Peter Frankopan, author of The Silk Roads. Together, they will discuss her research and consider the challenges of telling the stories of people and places that are often overlooked.
About the speakers
Olivette Otele PhD, FRHistS is a Professor of History of Slavery and Memory of Enslavement at the University of Bristol. She is a Fellow and a Vice President of the Royal Historical Society. She was previously Professor and Chair of History at Bath Spa University. She is the author of African Europeans: An Untold History.
Peter Frankopan is Professor of Global History at Oxford University, where he is Senior Research Fellow at Worcester College and Director of the Oxford Centre for Byzantine Research. He works on the history of the Eastern Mediterranean, Russia, the Middle East, Central Asia and China. He is the author of the bestselling books The Silk Roads: A New History of the World and The New Silk Roads: The Present and Future of the World.
Tickets £6.
RSVP