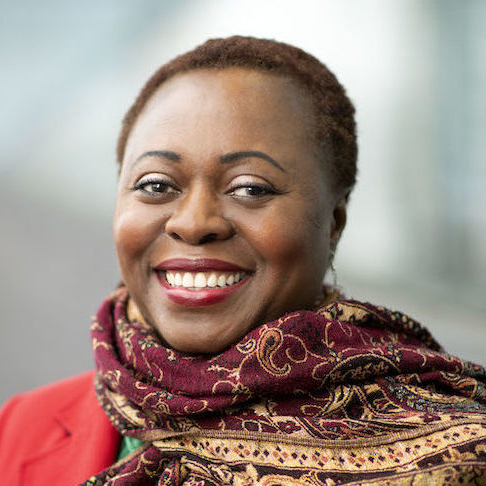 African Europeans w/ Olivette Otele
30 Oct 2021 – 20:00 - 21:00 BST
Off the Shelf Festival (online)
Join Olivette Otele as she traces the dazzling history of African Europeans, revealing old and diverse links between the two continents.
African Europeans is a landmark account of a crucial thread in Europe's complex history. Olivette Otele traces a long African European heritage through the lives of individuals both ordinary and extraordinary.  She uncovers a forgotten past, from Emperor Septimius Severus, to enslaved Africans living in Europe during the Renaissance, and all the way to present-day migrants moving to Europe's cities.  By exploring a history that has been long overlooked, she sheds light on questions very much alive today—on racism, identity, and citizenship.
Olivette Otele is Professor of the History of Slavery at the University of Bristol and Vice-President of the Royal Historical Society. She is an expert on the history of people of African descent and the links between memory, geopolitics and legacies of French and British colonialism.
Part of Black Women Write Now curated by Désirée Reynolds
RSVP