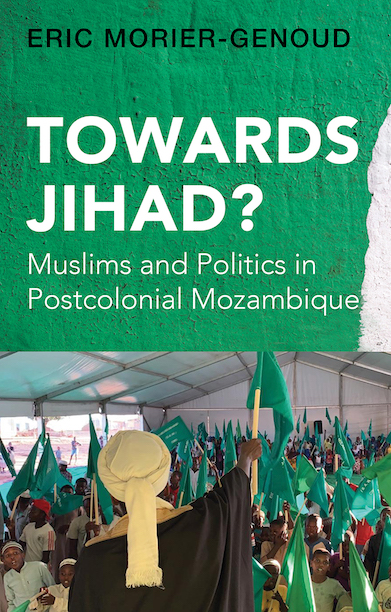 Towards Jihad?
Muslims and Politics in Postcolonial Mozambique
The important full history of Islamic politics in Mozambique, from independence to the current insurgency, looking beyond the lens of 'jihadism'.
Description
Since 2017, Mozambique has been confronted with a jihadi insurgency. This book looks at the origins of that insurgency, and the broader and longer history of the relationship between Islam and politics in the country. Did Mozambique's Muslim politics always point towards jihad?
Eric Morier-Genoud examines the period immediately after independence, when the state engaged in anticlericalism; he then moves across the decades to the 2000s, when the ruling party and the opposition alike courted Muslims for electoral purposes, before reaching the 2010s, when tensions between 'mosque and state' returned. Along the way, he explores a wide variety of phenomena, including the rise of Wahhabism, religious competition, state mediation, secularism, the alleged growth and radicalisation of Islam, and the origins of the ongoing insurgency. What emerges is a rich history, attentive to different branches and elements of the Muslim community, looking far beyond the narrow perspective of jihad. 
Taking a socio-historical perspective, Towards Jihad? unpacks a complex dynamic, which the jihadi insurgency is in fact now disrupting. Understanding the long history of Muslims' engagement with politics in Mozambique sheds light on where the country has come from, where it stands now amidst violent unrest, and where it might go next.
Reviews
'A sensitive exploration of the complex divisions within Mozambican Islam, providing welcome historical context for the insurgency.' — William G. Clarence-Smith, Emeritus Professor of History, SOAS University of London
'A clearly argued, intellectually honest and carefully nuanced interpretation of the relationship between Islam and the State that challenges most current readings of both the context and origins of the jihadist struggle in northern Mozambique.' — Edward A. Alpers, Research Professor Emeritus of History, University of California, Los Angeles
'A thoughtful discussion, shedding precious light on a pressing issue. This will be fundamental for all those trying to understand the jihadi movements in Mozambique, Africa and elsewhere.' — Vincent Foucher, Senior Research Fellow, CNRS
'An excellent demonstration of how real grievances meeting an ideology can evolve into political violence. Morier-Genoud describes the evolution of the local insurgency in Mozambique into an affiliate of the Islamic State, accurately focusing on key local factors without denying the impact of IS central on the actual and future processes.' — Wassim Nasr, journalist, France 24
'Documents succinctly that the insurgency comes not so much from a continuation of Muslim politics in modern Mozambique but as a rupture with it. Business, governments and NGOs concerned by the insurgency, its roots and its future trajectory should read this.' — Alex Vines, Director of the Africa programme, Chatham House
Author(s)
Eric Morier-Genoud is a reader in African History at Queen's University Belfast. He has published extensively on politics and religion in South Africa and Mozambique. His most recent volume is Catholicism and the Making of Politics in Central Mozambique, 1940–1986.
Request an academic inspection copy
Request a press review copy