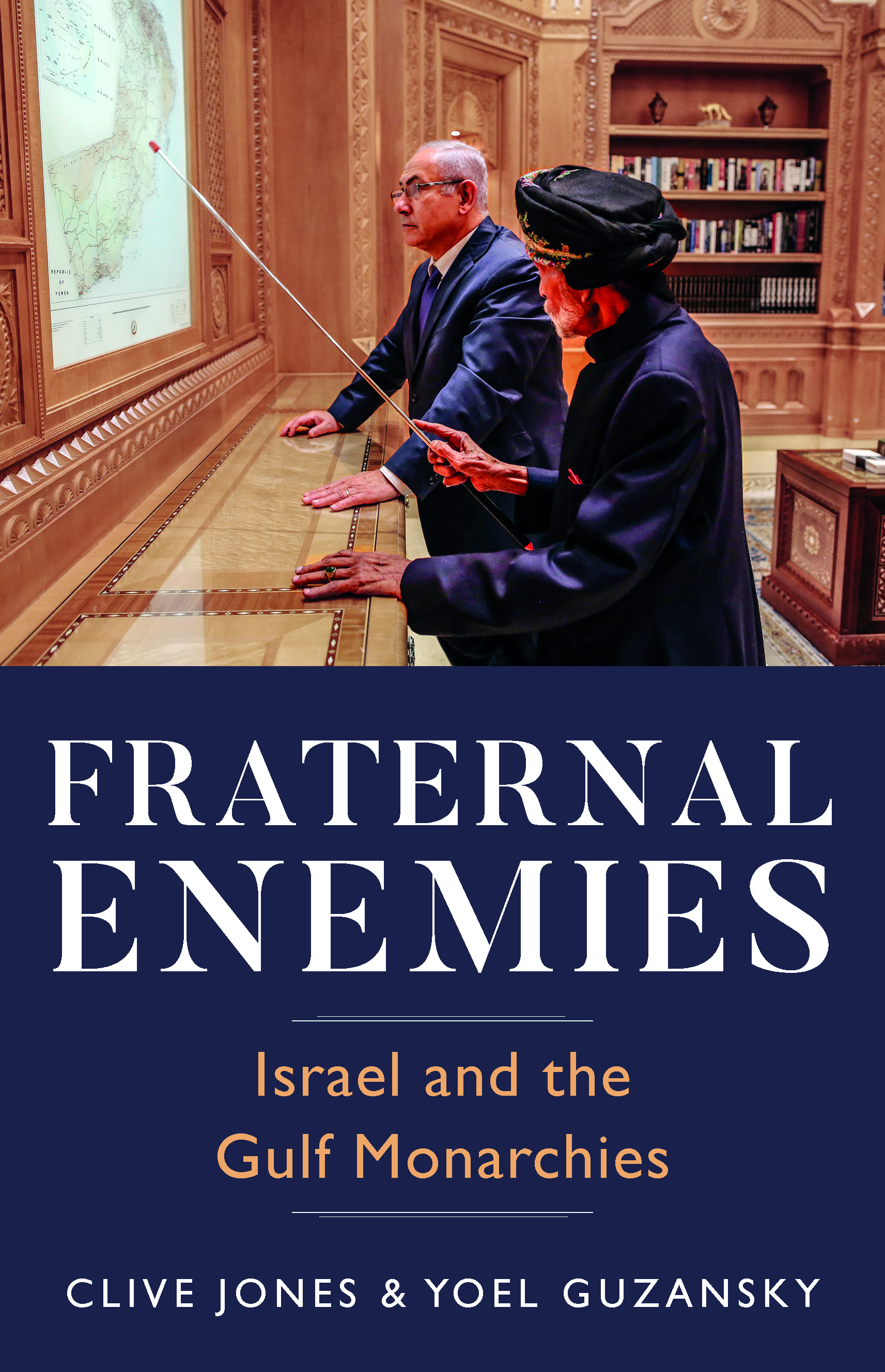 Fraternal Enemies
Israel and the Gulf Monarchies
Unpicks the seeming contradiction in Israel and the Gulf States pursuing common objectives vis-à-vis Iran.
Description
Relations between Israel and the Gulf states are not anything new. In the immediate aftermath of the 1993 Oslo Accords, both Qatar and Oman established low-level yet open diplomatic ties with Israel. In 2010, Ha'aretz reported that the former Israeli foreign minister, Tzipi Livni, was on friendly terms with Shaykh Abdullah Ibn Zayed, her counterpart from the UAE, despite the absence of formal diplomatic ties between the two states. The shared suspicion towards the regional designs of Iran that undoubtedly underpinned these ties even extended, it was alleged, to a secret dialogue between Israel and Saudi Arabia, led by the late Meir Dagan, the former head of Mossad.
Cooperation between Israel and Saudi Arabia in thwarting Iran's regional ambitions also casts light on Washington's lack of strategic leadership, which had previously been the totem around which Israel and the Gulf states had based regional security strategies.
Jones and Guzansky contend that, at the very least, ties between Israel and many of its Gulf counterparts are now more vibrant than hitherto realised. They constitute a tacit security regime which, while based on hard power interests, does not preclude competition in other areas. Ultimately, these relations are helping shape a new regional order in the Middle East.
Author
Clive Jones is Professor of Regional Security at Durham University, a fellow of the Royal Historical Society and editor of, inter alia, Israel's Clandestine Diplomacies, also published by Hurst.
Yoel Guzansky is Senior Researcher at the Institute for National Security Studies, Tel Aviv University.
Reviews
'Thorough, detailed, and timely.' — Foreign Affairs
'A timely contribution to Middle Eastern studies, raising more questions in the reader's mind, in addition to providing a wide historical perspective on controversies and conflicts of interest … a highly valuable resource.' — Global Policy

'A compact and well-written book.' — Survival
'Fraternal Enemies is a must read … an excellent theoretical roadmap, reinforced by superb empirics … [this] prescient and timely account … represents a welcome addition to the shelf of policymakers and scholars seeking a nuanced realist theorisation of conflict and cooperation in the Middle East.' — LSE Review of Books
'One could not imagine a timelier book … Jones and Guzansky offer us a very  useful guide to Israel-Gulf relations that is  well-researched, theoretically informed,  and empirically based.' —The Middle East Journal
'Fresh, perceptive and extremely timely. Jones and Guzansky paint a vivid picture of the relationship between Israel and the Gulf States. A treasure trove of rich empirical data that adds much to our knowledge of an important and critical topic.' — Mehran Kamrava, Professor and Director of the Center for International and Regional Studies at Georgetown University Qatar's School of Foreign Service
'A clear, succinct and very useful guide for exploring this rapidly developing topic. Jones and Guzansky set out for readers the sum of Israel-Gulf relations as they have developed historically and where they stand today.' — Kristian Coates Ulrichsen, Fellow for the Middle East at Rice University's Baker Institute for Public Policy
'An impeccably sourced and rigorously analytical account of how shared hostility to Iran and Islamists has forged increasingly visible security and trade links between Israel, Saudi Arabia, the UAE and other Gulf states, despite the continuing impasse in the ever-emotive Palestinian question.' — Ian Black, author of Enemies and Neighbours: Arabs and Jews in Palestine and Israel, 1917-2017