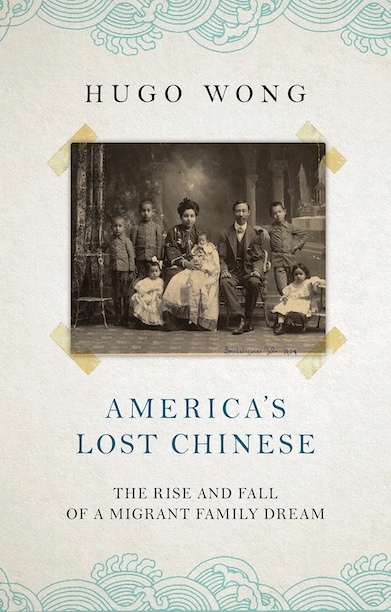 America's Lost Chinese
The Rise and Fall of a Migrant Family Dream
The inspiring, haunting story of Chinese migrant workers rejected by the USA and determined to build a new community in Mexico—told by their great-grandson.
August 2023
9781805260561
364pp, 24 pp colour illus
EU Customers
Description
From the 1850s, as the United States pushed west, Chinese migrants met ordinary Americans for the first time. Alienation and xenophobia lost the US this chance for cultural and economic enrichment—but America gave the Chinese new perspectives and connections. They developed a dream of their own.
As teenagers, Hugo Wong's great-grandfathers fled poverty in China for California. A decade  later, they were excluded from the States. They helped establish a Chinese settlement across the border in Mexico, led by a world-famous dissident-in-exile with visions of a New China overseas. They would be among the Americas' first Chinese magnates, meeting with presidents, generals and missionaries, living through astonishing victories and humiliating defeats. The bitterest of all would be the colony's tragic demise amid a violent Mexican revolution, leading to the largest massacre and deportation of Chinese in American history.
This epic 100-year drama follows the lives of the author's ancestors, via untouched personal papers. Though no Chinese group had ever gained such influence over a Western population and territory, their home in Mexico would long be forgotten. Today, this family story is reborn: one of nationhood, state racism and a turbulent century; of exile, grit and new ways of belonging.
Reviews
'When you thought there was nothing more to be written about the story of Chinese immigration to America, along comes Hugo Wong with an absorbing account of his families' history in Mexico … Both in human terms as well as historical ones, Wong's tale is worth reading … America's Lost Chinese tells a tale that we should know, but up to this point, probably did not.' — Asian Review of Books
'An incredible and beautiful family story still relevant to today's world. I recommend this to anyone who wants to understand China and its diaspora, and to explore Chinese history and culture with a human narrative.' — Karoline Kan, journalist and author of Under Red Skies
'A fascinating social history of early Chinese migrants who gave the prime of their lives to building the industries and wealth of America, and struggled to find their place within and beyond its margins. A brilliant and informative book.' — Hsiao-Hung Pai, journalist and author of Chinese Whispers and Scattered Sands
'A vivid telling of global politics, and a social and critical understanding of the changing landscape of the Americas, whilst also keeping an intimate family story at its heart. A gripping and touching read.' — Anna Sulan Masing, author of Chinese and Other Asian
'Spanning the trans-Pacific from China to America to Mexico, Wong's family memoir is at once riveting and passionate in capturing the diasporic spirit of patriarchs Leung Hing and Wong Foon Chuck, and sober and dispassionate in carefully situating them in the turbulent histories of three countries.' — Evelyn Hu-DeHart, Professor of History, American Studies and Ethnic Studies, Brown University
'The aspirational Chinese Dream espoused by Xi Jinping speaks of the rejuvenation of a proud nation after a painful century of humiliation. In America's Lost Chinese, Hugo Wong brings that dream to life through a remarkable saga of his family's diaspora. An important perspective that deepens our understanding of the West's conflicts with China.' — Stephen Roach, author of Accidental Conflict: America, China, and the Clash of False Narratives
'The intertwined stories of two migrant families follow key figures in the rise and fall of the forgotten Chinese community of Mexico and its complex ties with diaspora networks in both the United States and China. A riveting and moving story of resilience, identity and cosmopolitanism.' — David Palmer, Professor of Sociology, University of Hong Kong
'A well-researched account of Wong's ancestors who experienced pivotal changes in both the US and Mexico, most notably the Mexican Revolution. Inspired by the documents and artefacts found in a family trunk, we are lucky to have such an intimate portrait written with insight and depth.' — Jason Oliver Chang, author of Chino: Anti-Chinese Racism in Mexico, 1880–1940
Author(s)
Hugo Wong grew up between Paris and Mexico City. Since 1995, he has lived intermittently in Beijing, where he has helped to found Sino–foreign joint ventures, including China's first investment bank. He built his career in emerging markets investment at major Hong Kong, London and New York financial institutions.
Request an academic inspection copy
Request a press review copy