Event / London School of Economics
Christophe Jaffrelot: How Hindu Nationalism is Changing India
10 May 2019 – 18.30 - 20.00
Majoritarian State traces the ascendance of Hindu nationalism in contemporary India. Contributors to this volume explore how Hindutva ideology has permeated the state apparatus and formal institutions, and how its activists exert control over civil society via vigilante groups, cultural policing and violence.
The volume offers rich empirical analysis and documentation to investigate the causes and consequences of the illiberal turn taken by the world's largest democracy.
Speaker: Christophe Jaffrelot (@jaffrelotc) is Research Director, CNRS & Sciences Po, Paris.
Chair: Mukulika Banerjee (@MukulikaB) is Director, South Asia Centre, and Associate Professor in Anthropology at LSE.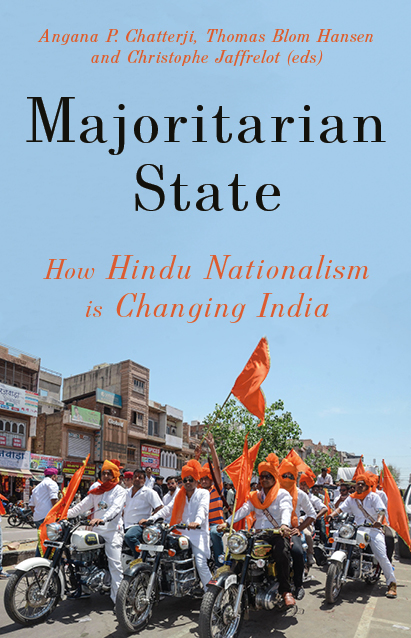 Majoritarian State
How Hindu Nationalism is Changing India
London School of Economics
Thai Theatre, LSE
New Academic Building
54 Lincoln's Inn Field
London
WC2A 3LJ
RSVP